我院教师在《经济研究》2021年第1期发表论文
2021年03月17日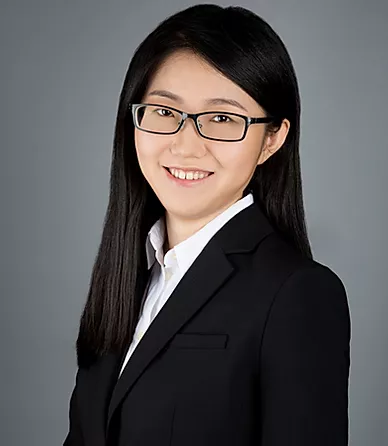 我院助理教授杨婉彧与复旦大学经济学院副教授宋弘、复旦大学经济学院教授封进合作完成的论文《社保缴费率下降对企业社保缴费与劳动力雇佣的影响》在《经济研究》2021年第1期发表。
该文章以浙江省各地区2012年的社保缴费率下调统筹为切入点,利用双重差分法考察了社保降费对企业社保缴费与劳动力雇佣行为的影响。文章发现,降低社保缴费率政策不仅实现了提高企业参保与保持社保基金平衡的双赢,而且达到了稳就业、增信心的预期。本文的研究有助于从企业缴费与就业角度深入理解当前新一轮全国层面的社保缴费率下降政策可能带来的经济社会效应,同时也有助于后续配套改革措施的出台和调整。
Assistant Professor Wanyu Yang's Paper Published in Jingji Yanji
March 17, 2021
Wanyu Yang, IAER Assistant Professor, published her paper in top Chinese journal, Jingji Yanjiu (Economic Research Journal) in January 2021. Entitled "The Effect of a Reduction of the Social Security Contribution Rate on Enterprise Social Security Participation and Labor Employment", the paper was co-authored with Associate Professor Hong Song and Professor Jin Feng from the School of Economics at Fudan University.
The reduction of the social security contribution rate has become an important strategy for easing enterprises' financial burden and promoting sustainable development of the economy in China. Comprehensive evaluations of the impact of such a reduction on firms' behavior have important academic and policy implications.
This paper uses the National Tax Statistics Database from 2007 to 2015 and employs a difference-in-differences model to investigate the effects of a reduction policy in the social security contribution rate in 2012 in Zhejiang province. Results show that the policy of reducing social security contribution rate achieves a win-win situation of increasing the participation rate of enterprises and maintaining the balance of social security fund. In addition, the reduction significantly improves the labor demand of enterprises. The study of this paper is helpful for an in-depth understanding of the economic and social effects of the social security contribution rate reduction policy implemented nationwide since May 2019.